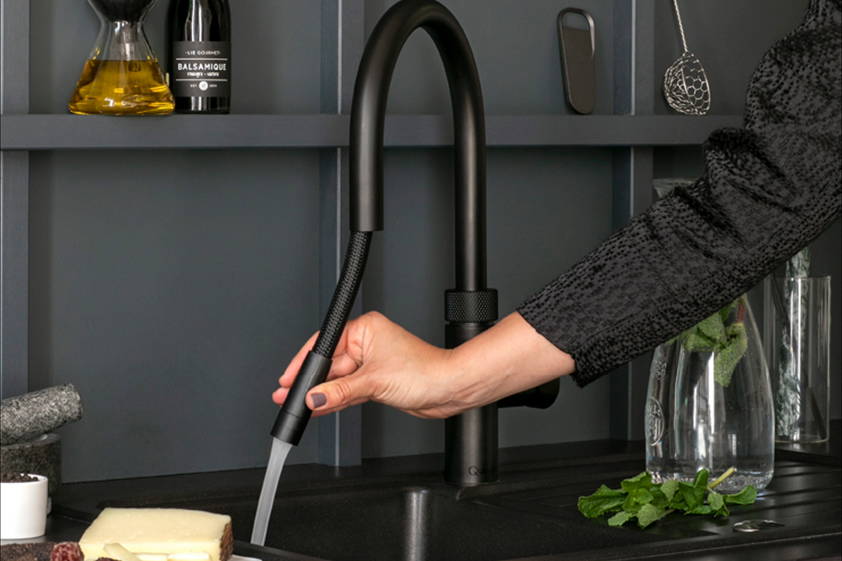 A true revolution…

Every now and then a 'vital' new kitchen appliance comes along which changes the face of cooking. Trend-setters buy it, their friends see it and immediately want one, kitchen designers and chefs recommend it, newspapers and magazines review it and eventually it becomes a 'must have' in every kitchen. Introducing the Quooker Flex Boiling Water tap.
The Quooker Flex Boiling Water tap is the latest innovation from Quooker. They have taken the classic boiling-water tap, and equipped it with a flexible pull out hose for hot, cold and filtered cold water. This makes it very easy to rinse and clean at any point in the sink.
7 reasons to choose a Quooker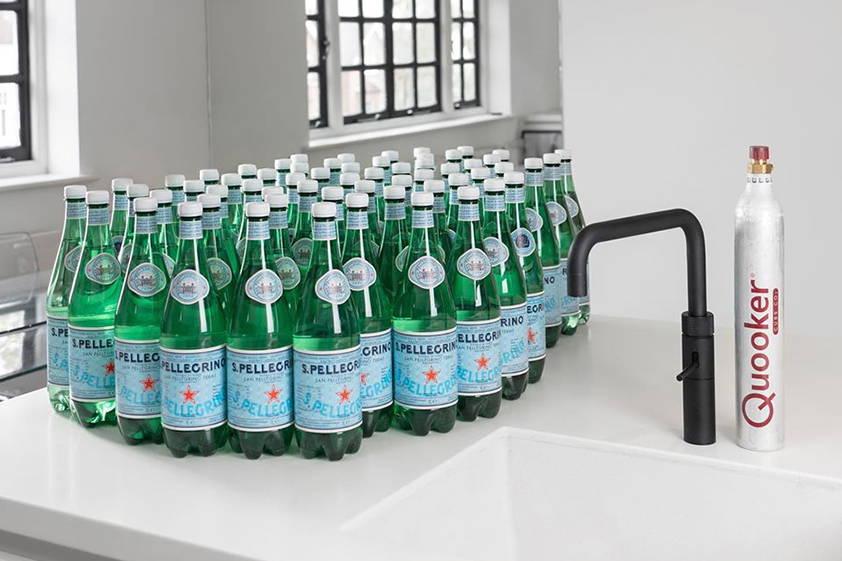 New! The CUBE

The CUBE is the tap that does it all. It is Quooker's newest addition to the product range. It can integrate chilled and sparkling water to come out of the same tap. This will help to not only save time & cost, but reduce plastic waste.
One of the biggest aspects that differentiates the CUBE from the rest of the range is sustainability. It aims to reduce the use of plastic bottles as you are now able to enjoy your chilled & sparkling drinks from the comfort of your home.
The CUBE is available to be combined with any of the Quooker taps making it perfect for any kitchen.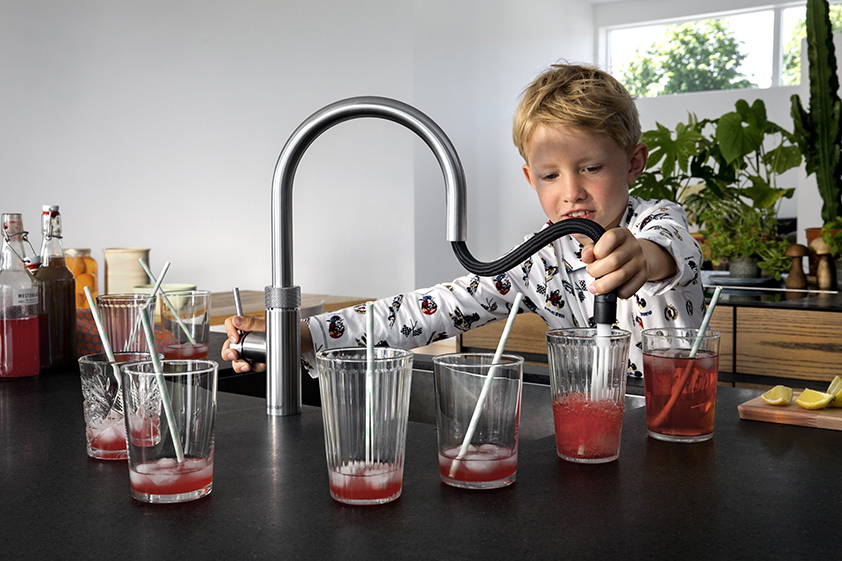 Flex
Out of the whole Quooker collection, Flex is the only tap that features a flexible pull out hose. Both hot and cold water dispenses from the tap including 100°C boiling water.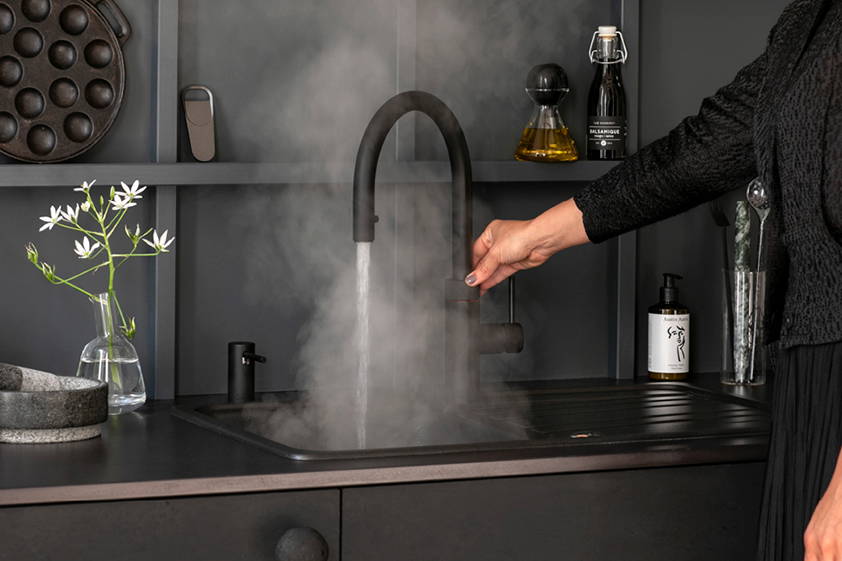 Fusion
Boiling, hot and cold water you name it. The Fusion tap gives you everything that you need and when used alongside the Quooker CUBE you will be able to dispense both sparkling & chilled water.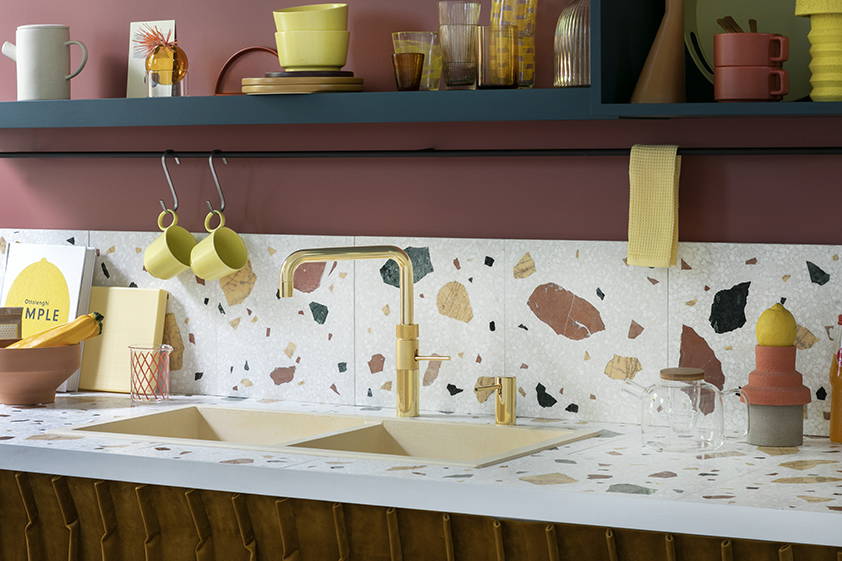 Classic Fusion
Classic Fusion is the ideal country style kitchen all-in-one tap. A classic yet timeless addition to your home available in four different finishes. It can also be combined with your mixer tap.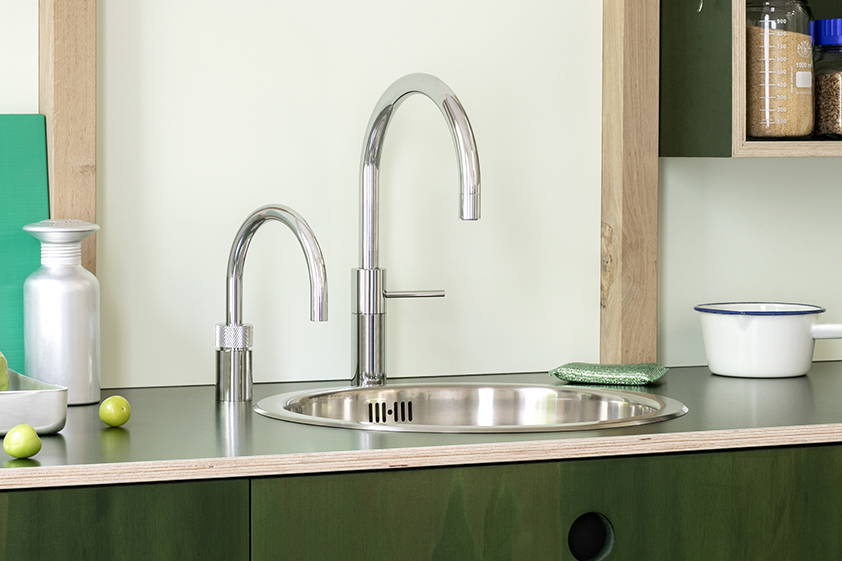 Nordic Twintaps
Twintaps dispensing both hot and cold water. Both of the taps follow the same design that can be combined with the Quooker CUBE or boiling tap.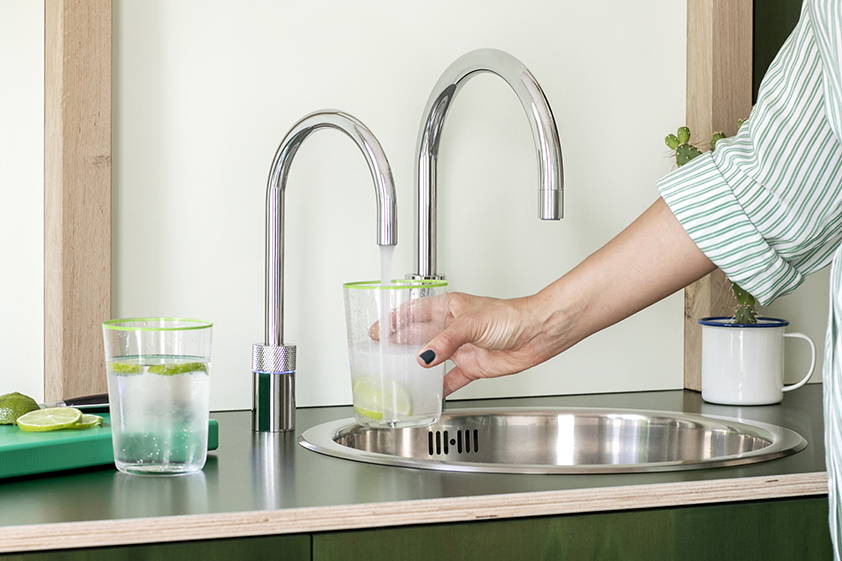 Nordic single tap
The Nordic single tap is a mixer tap dispensing both hot & cold water. Purchase separately from the collection to combine with your existing tap.
Classic Nordic Single Tap
The classic Nordic single tap not only can be combined with your existing mixer tap but it also dispenses boiling water.
With a wide range of Quooker appliances, pop in and see the Quooker range at KAW
The Quooker boiling water tap is one of those rare 'must haves'. This simple, ultra-safe idea immediately renders kettles out of date and takes kitchens a giant leap forward. Although it's new to the UK, over 100,000 kitchens in Europe already depend on their Quookers for instant boiling water. And the appliances are endless. Quooker users still come up with new ones. The most obvious one is making a cup of tea and the latest addition to the list is poaching fish.
Of course you can also fill up a pasta pan, blanche vegetables, heat up plates and serving platters, make coffee, prepare baby formula, peel tomatoes, remove candle wax and much more. All done in a moment and with boiling water of 100°C!