Appliances for Hosting at Home
Are you looking forward to being a host and welcoming your friends and family into your home?
Invite them in for an indulgent, home-cooked meal and give them a reason to all get together whether it's for a special occassion or 'just because'! There are lots of clever gadgets and appliances to help make your guest's experience in your home a seamless & enjoyable one, as well as making your life easier and allowing you to enjoy your company too!
We've listed below our top current favourite ideas that help make you kitchen the perfect space for entertaining.
For anyone who loves a glass of wine, a wine cooler is a must. They not only deliver your wine at the perfect temperature, they also provide a fantastic visual display with integrated designs and convenience.
Want your red a different temperature to your white?
Wine coolers are available with temperature zones, so you can set individual settings for your full-bodied red, or your chilled white pinot.
Size matters.
Depending on the amount of wine you plan on serving, coolers are available with capacities of up to 44 bottles. However, if you need more space in your kitchen for other storage, slim line units are available with a width of only 30cm!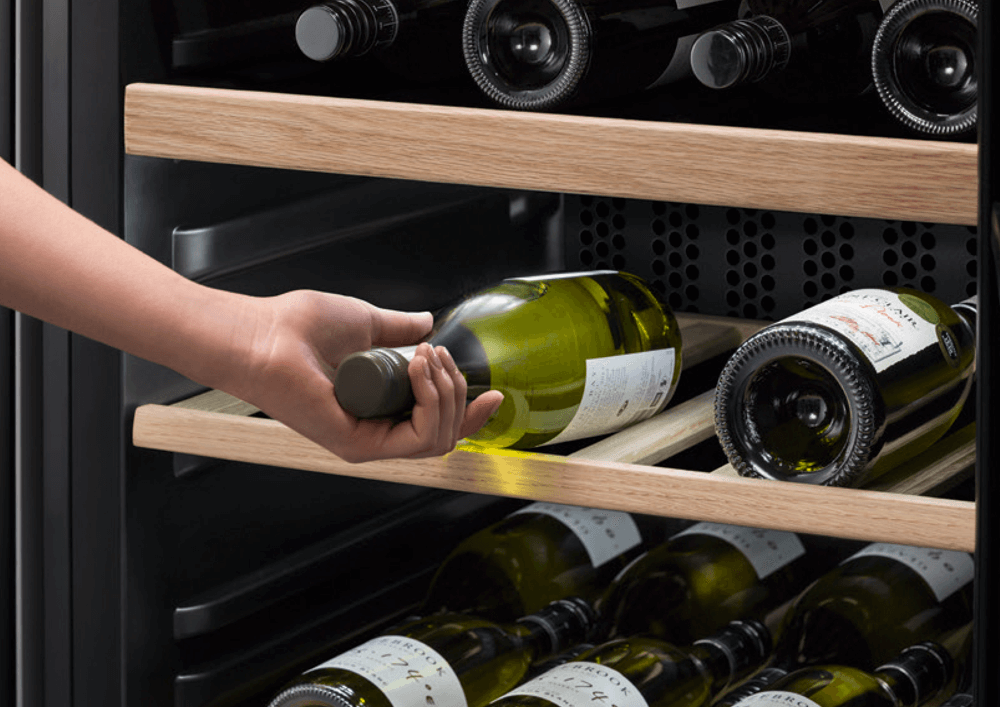 Image above: Lastra shown in White Gloss
Induction hobs offer flexibility and sleek design, the options are varied and wide ranging. Listed below are just a few of the many benefits you can experience from an induction hob:
Heat is generated within the cookware saving wasted heat
Touch controls give you a convenient way to control your hob with a single touch
Cooking zones offer even heat distribution
Optimised power functions offer more flexible and faster heating
Models available with space saving integrated ventilation
Space saving with room for drawers below
Immediate heat response
Safety lock features
Easy clean surface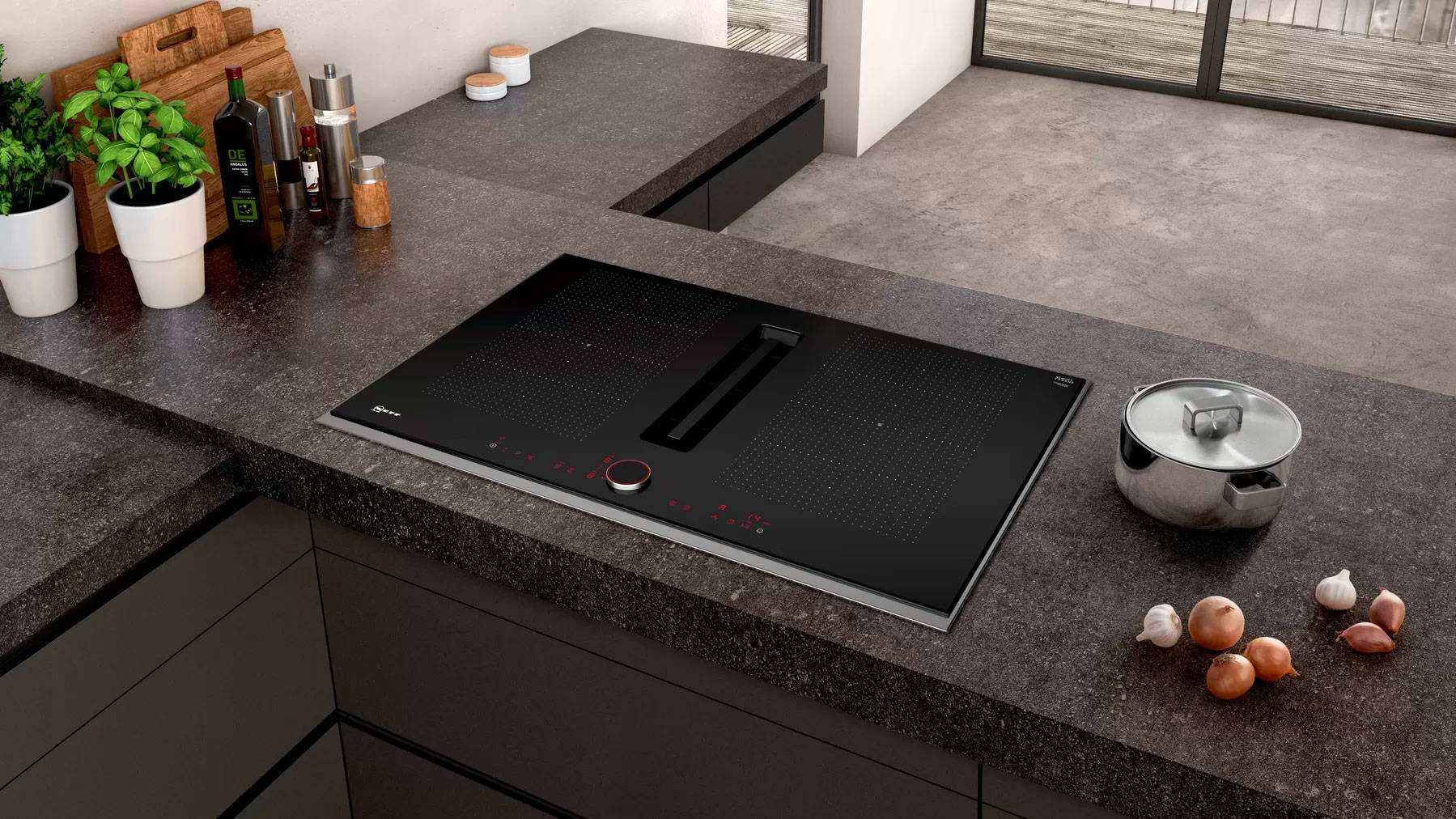 Image above: Neff Induction hob with integrated ventilation
3.Hot water taps / Smart Taps
In today's world we all want things in an instant. Busy lives mean time is of the essence. Boiling hot water taps deliver you water for your tea, coffee or pasta, without waiting around for a kettle or pan to boil.
Smart Mixer taps been around for a while now, but as technology moves on, so do the features. Smart taps are not just hot water taps anymore. They can deliver hot, cold, boiling hot and filtered water, all through a single tap! Features can include extendable hoses for ease of cleaning pots and pans, measuring functions that provide precise volume of water, and varying flow rates. Most, if not all, come with safety features for child safety and are cleverly designed for multipurpose.
With a single tap, your kitchen will be enhanced both in design and functionality.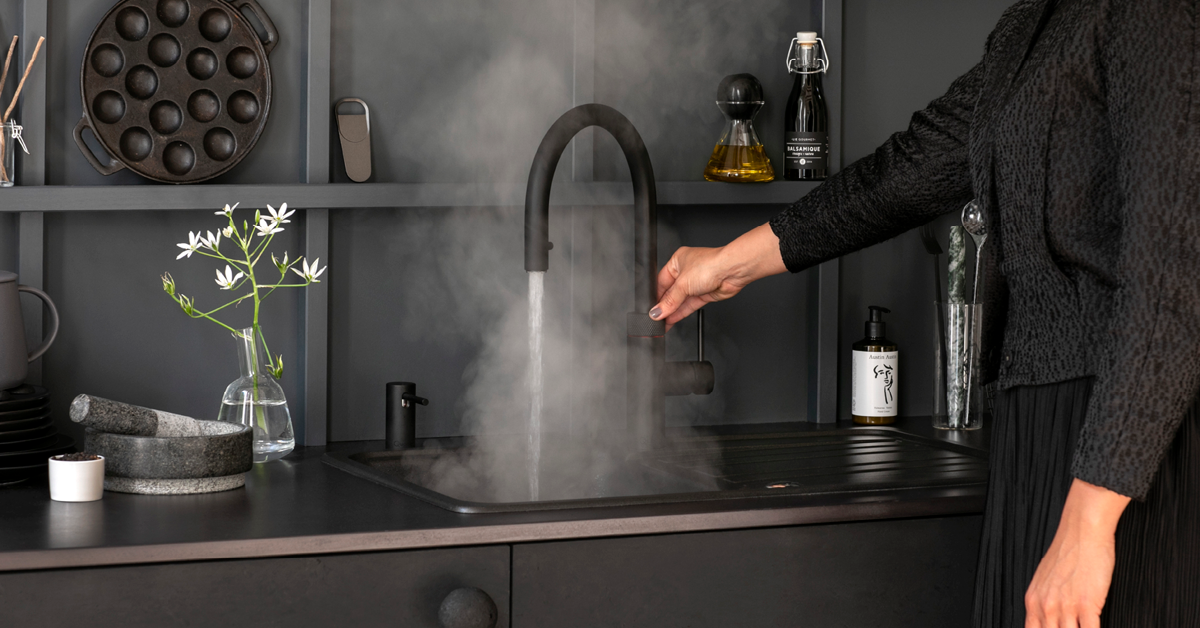 Image above: Quooker Flexi Tap in Black
4. Smart Kitchen Technology
Smart homes are becoming more common today, with the ability to manage your heating and lighting from your smart phone.
With Neff comes Home Connect, which allows you to manage your kitchen appliances in the same way. You can manage your kitchen appliances such as your oven, fridge, or dishwasher over wifi – you can even make your appliances interact with each other.
Not going to get home in time? Preheat, or turn the heat down on your oven from wherever you are (with a wifi connection!).
Is your appliance working correctly? Not to worry, Home Connect appliances will notify you if a fault is detected, giving you peace of mind.
Let your appliance work for you and embrace modern day living with Neff Home Connect – Appliances with home Connect available include ovens, hobs, hoods, coffee machines, fridges and dishwashers.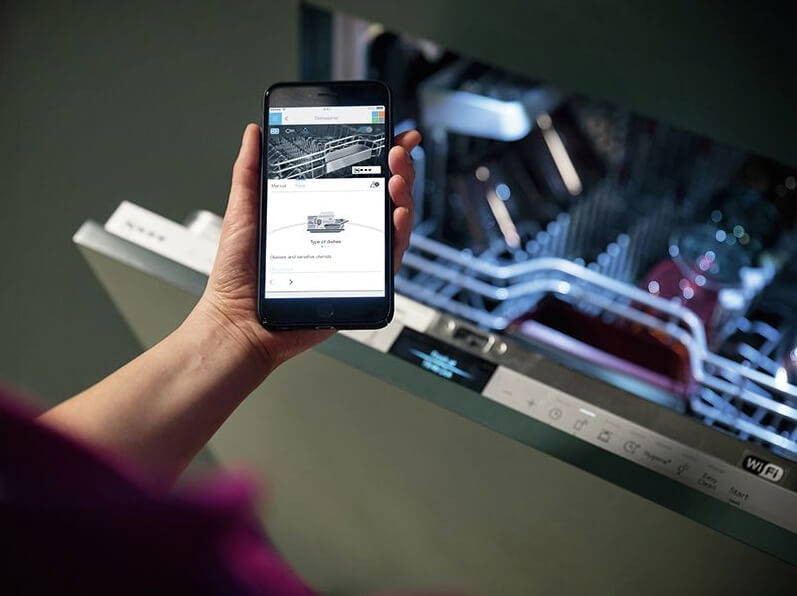 Image above: Neff Home Connect dishwasher
If you would like to talk to us about any of the ideas discussed above, we would love to hear from you! Book an appointment with one of our friendly team to see how KAW can help you in your kitchen or give our showroom a call on 01562 66882.