Choose your finish…
At KAW, we want to make sure that your kitchen is the definition of perfect to you. Our worktops come in a variety of ranges & style to suit and compliment your new kitchen. Choose from beautiful solid Corian worktops, locally sourced Granite worktops, gorgeous yet functional Quartz worktops or stunning wooden worktops from EGGER.
Corian
Corian is a solid surface, which offers its customers possibilities excellent long-term performance. It is fast becoming one of the more popular choices within modern kitchens – both in traditional and contemporary designs.It's resin-based nature ensures its reliability. The stain-proof nature and extreme flexibility in designs has cemented its place amongst kitchen designer's hearts up and down the country.If you can imagine it, you can probably create it with Corian. Available in over 100 colours, Corian can be carved, routed or worked like wood, moulded, thermoformed or inlayed; the design options are almost limitless.Corian is becoming a popular choice here at KAW. It's flexibility and wide range of colours proves popular amongst our customers. We have two examples in our showroom – A seamless piece with Corian sink in Sahara Stone, as well as a beautiful worktop and island with up stands, which are in Glacier White. Definitely worth a visit to the KAW showroom.
Granite
Our locally sourced granite remains one of our most popular worktop choices.
Whether the granite you're searching for has a unique vein throughout the stone, or a mysterious dark base with sparkling blue crystals, we have the one for you. Remarkably, we are able to offer you a large range of edging and finishes; whether these are shaped, complicated curves, or tailored splashbacks.
Granite can really add that extra finesse to your brand new kitchen. KAW's recently refurbished showroom has a brand new granite display. A wide range of granite samples are available for you to view, to help visualise your new kitchen. Your wish is our command.
Quartz
A quartz worktop combines form and function, allowing for the most diverse, durable and practical applications. Whether you're using it for your worktop or as a splashback, you can pick a design that reflects your own personal lifestyle.
Available in a wide range of colours and design, KAW's expert designers will help you identify the best colours to suit your kitchen aesthetically. Tell us your requirements and we will do our best to offer a tailored solution that satisfies both your personal requirements and modern requisites.
Visit the showroom to view the practical examples, as well as the wide range of samples available.
Egger
EGGER, an Austrian supplier of solid wood and wood-based materials offers you a vast array of worktops – in both colours and composition.
EGGER worktops are ideal solutions for the kitchen and many areas of modern interior design. They are used wherever aesthetics, even under extreme stress, must not be allowed to suffer from a loss of surface quality or longevity.
For more information about EGGER, their products and to see some samples, please visit the KAW showroom or give us a ring.
Accessories
Add a dash of "wow" to your kitchen. At KAW we take pride in the work we do, which is why it is important to us to make sure that no thought is spared when creating a beautiful kitchen that is individual to you.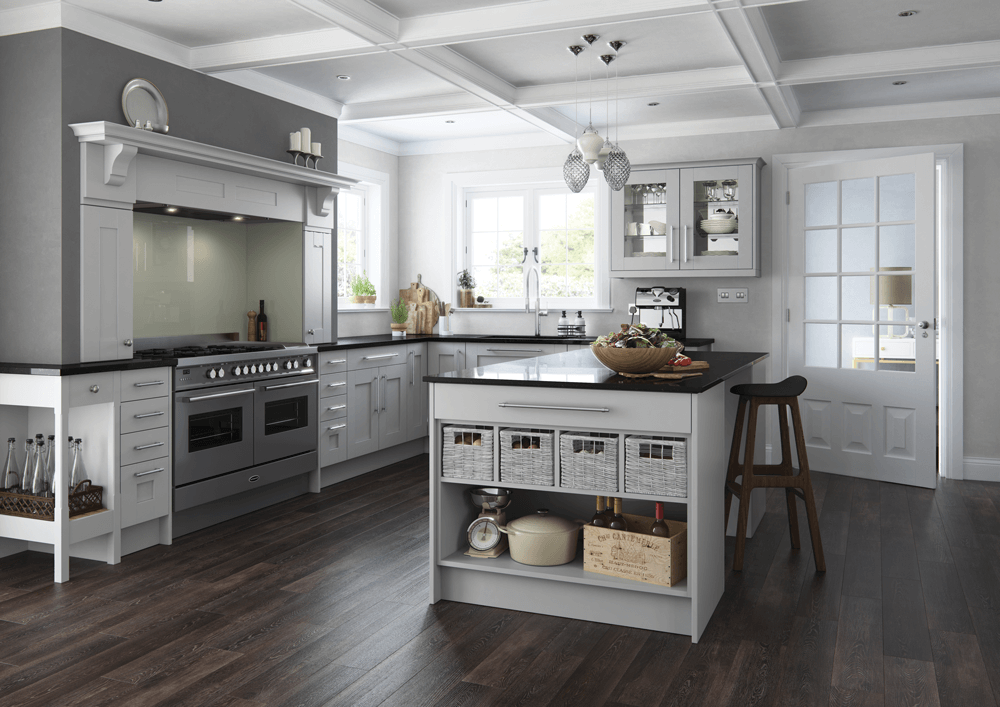 Kitchens
We make every kitchen individual, each designed with care and precision. K.A.W understands the kitchen is the focus of nearly every home, so we make sure every kitchen we install is an inspiration.